The Scoop on SoMa – 9/27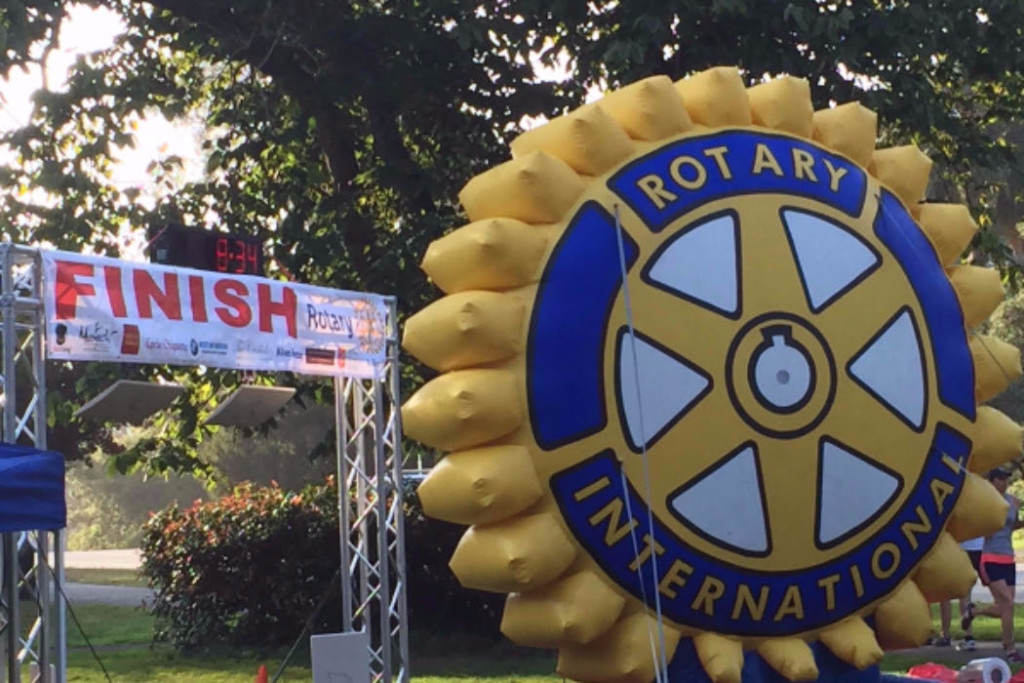 Good Morning, All!
Let's Go!
We now have enough charter members to make our SoMa Rotary club official! Now its time to really get out there and start making a difference in our community. There are a lot of great opportunities coming up to help support the causes we care about.
Come On Out!
Thursday night, August 27th, we meet at Don Ramon's, 225 11th St.   Fellowship starts at 6:00 pmwith the meeting coming to order at 6:30 pm. All prospective and charter members are invited.
Dictionaries for Third Graders 
We have raised $1,638; we want to raise at least $462 more to cover Third graders attending local schools.  Please let Nine know if you can help.  The MacMillan picture dictionaries are $10.50 each.  We will have a plating and sorting party.  Then we will visit the schools to teach the third graders how to use the dictionaries.  These dictionaries make an incredible impact in the children's lives as it is often times the only book they may have.
Serving the Community: SoMa Rotary Builds Bikes
The SoMa Rotary Bike Build and Giveaway project kicked off last month.  In partnership with the Lion's Club and SFPD, we are headed towards making a difference in about 60 veteran's lives. Martin Fichter, Nine LaDow and Roark O'Neill are heading up this year's Bike Build. The goal is to give out 100 repaired bikes to veterans December 5.
Plan on coming out and helping us make a difference in the lives of 100 veterans who all have made a difference in our lives. We will be working on bikes on many Saturdays between now and the Giveaway on December 5. Please reach out and let us know when you will be able to join us and help.
See photos from last year's Bike Build and Giveaway on Facebook and Meetup.
Nepal Earthquake Relief
Join SF Evening Rotary Friday, August 28th at 8:00pm for a night of live and DJ music, food and fun. Money is being raised to build shelters and schools in Nepal. The event is at 406 Clement St. Please visit the Facebook page or reach out to Billy Stafford for more information.
World Peace Concert
Join Brett Dennen and Crystal Bowersox on November 14th for an evening dedicated to advancing worldwide understanding, goodwill, and peace.  American poet Henry Wadsworth Longfellow said, "Music is the universal language of mankind."
Tickets for the Rotary World Peace Concert went on saleAugust 1st ,there are fewer than 900 seats in the Herbst Theater and, in such an intimate theater, every seat is a good one.
This special evening brings us two performing artists who have made a commitment to making the world a more peaceful place through music.
For details on the concert and a link to ticket purchases, go
Rotary World Peace Concert.
SoMa Rotary Events
 

SoMa

Rotary Service, August 27th at 4pm: Pack food at the San Francisco-Marin Food Bank at 900 Pennsylvania Ave. in San Francisco.  The Food Bank distributes the packages to food pantries, children's snack programs, and soup kitchens throughout San Francisco and Marin. Please come out and join us.

SoMa

Rotary Bike Build for Veterans, monthly Saturday (TBA),  at the Bayview Police Department: Clean and build bikes  for veterans of the Armed Forces living in San Francisco.
Tour of new SFPD Building and meeting with Chief Suhr,  Time and Date TBD. Nine must be informed by all charter members who would like to attend for security clearance purposes.
Nepal Earthquake Relief, Friday, August 28th at 8:00pm, 406 Clement St. Ticketsshould be purchased in advanced, early bird is $25 until August 20th.
Rotary Day at the United Nations, November 2015 at the United Nations in New York City
District 5150 World Peace Concert,

November 14th 2015

, Herbst Theater, San Francisco

SoMa

Rotary Bike Giveaway, December 2015, San Francisco
District 5150 World Peace Conference, April/May 2016, at the Hotel Kabuki, San Francisco
Are You on Social Media? Wow, So Are We!
Get connected, stay connected.
Thank you all for being a part of SoMa Rotary. See you soon.
Sincerely,
Leslie Briggs
fortis.leslie@gmail.com
President, 2015-2016
Quote of the Week
"
An organization, no matter how well designed, is only as good as the people who live and work in it." –
Dee Hock